AUGMENTED REALITY
Reality amplifies on mobile media
Ar – Augmented Reality
From augmented reality to virtual reality to improve the experience of buying and using products, services and information.
Virtual reality is one of the most interesting trends in technology in recent years.
Numerous possibilities open up in the mobile field: using the tools of mobile devices such as geo-localization via GPS, the accelerometer, the gyroscope, framing the surrounding environment through the camera you can see additional information on the display of your device is going to "increase" what reality itself is proposing to us.
In a nutshell: the digitally created contents overlap with the real context in which they are drawn.
What is augmented reality?
Augmented Reality (AR) is the visual representation obtained through tools such as viewers or mobile devices, where reality is enriched through virtual information that would not be perceivable otherwise with the five senses alone. These can be graphic, textual or sound information and allows for a deeper knowledge of reality.
The AR allows us to reduce the distance between what we perceive and what we can know with the help of portable devices such as smartphones or tablets. Simply point your smartphone's camera at objects, images or physical places to add digital elements to what you are observing, such as videos, maps and 3D objects.
For example, with a smartphone equipped with an AR application we can frame the bell tower of San Marco in Venice with the camera and know in real time data its height, date of construction, opening hours and the cost of an entry ticket.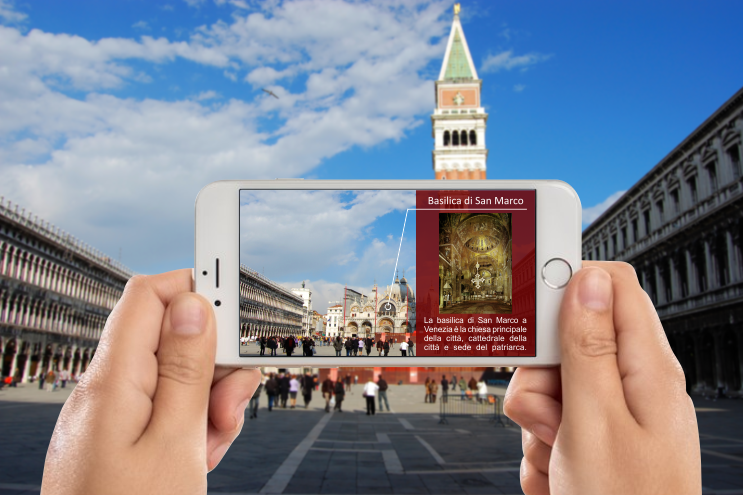 FIELDS OF APPLICATION
AR technology has the potential to find infinite fields of application, from the most general to specific sectors:
marketing and retail
teaching and e-learning
architecture, design, furniture
archaeology and cultural heritage
industrial maintenance and control
medical
tourism
AUGMENTED REALITY APPS
What you can recreate on smartphones and tablets with augmented reality apps:
Objects in 3D
3D models and renderings
Informative videos
Tutorials or e-learning content
Graphs
Interactive maps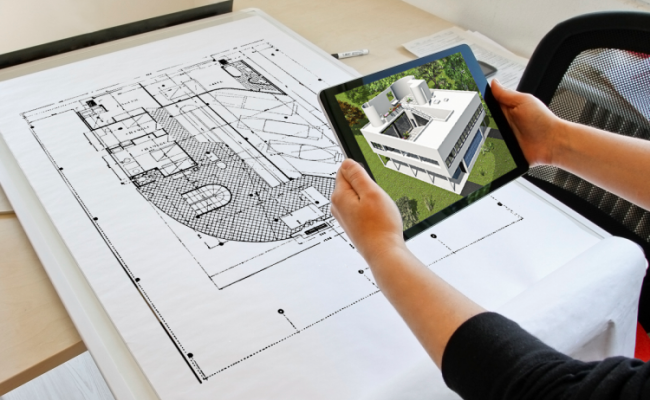 When to use augmented reality?
Augmented reality can be used for countless purposes, such as "augmented advertising", product catalogues, specialist training, the distribution of applications for the most extensive use of works of art, tourist sites and cultural events, up to the now " well-established" uses in the surgical and medical fields.
We develop applications for augmented reality both related to the use of mobile systems and based on web systems. The integration of available technologies (from georeferencing to compass positioning), to the combined use of marketing and communication methodologies (such as gamification and proximity detection) allow us to provide consistent solutions to the needs for enhanced illustration of topics and objects.
VIRTUAL REALITY
Virtual Reality (VR) is an experience in which you are surrounded by a three-dimensional representation generated by a computer, and in which you can move, see it from different angles, handle it and readjust it.
The world of VR is made up of intangible objects, generated by models and simulations. Indispensable elements for immersion in this environment are devices such as HMD viewers or monitors and a glove equipped with sensors (data glove).
For more complete use and to allow the user to move freely in the space, special totally immersive environments have been designed: this is the case of the " caves " or rooms of small size (usually 3mx3mx3m) with back-projections on three walls and a projection from below to the floor. With stereoscopic glasses it is therefore possible to move in the space that updates the perspective through electromagnetic field sensors.