WEBSITE DEVELOPMENT
Your company on the web
Tailor-made web solutions
Technology and expertise for the best possible navigation
Strong Presence on the web is essential for your company and as such should be thought of, managed and updated. Let yourself be led towards the most modern technologies: to make your site responsive, always correctly positioned on search engines and maximizing the visits of users.
Our task is to support you in understanding which objectives to pursue and contribute with our experience in translating ideas into concrete results, aiming to get you a return on your investment on the web.
We design the UX – User Experience and the UI – User Interface for a site that offers a satisfying and interactive user experience.
We design websites for every kind of use: from the simplest corporate website, to the vertical portal, up to the website for e-commerce.
Each of our sites is developed with the highest attention to the criteria of the best user experience and aesthetic appeal.
The products we offer are always optimized for reading on the most common devices for internet browsing.
In the creation of websites, we take care of every aspect through a proven team of collaborators: from the planning to the graphic design and from the choice or implementation of photographs, to the editing of content.

COMPANY WEBSITES
We create websites and corporate portals using the most modern techniques of production of pages, static or dynamic, always taking care to ensure interoperability between different devices.
All the construction, from the strategic phase of defining the objectives to the operational development, is carried out by assisting the customer in every aspect.
The presence on the web becomes an opportunity for companies to be found by users; our goal is to transform investments in communication into value.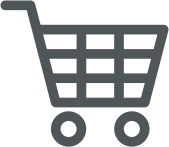 E-COMMERCE SOLUTIONS
The number of users buying online has been steadily increasing for years, proving that e-commerce is a growing sector that can generate great profits for the company.
We design and develop on the most common e-commerce platforms: we customize each component to match the system to the needs of the customer and to improve the shopping experience of the browser.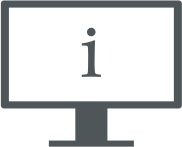 INFORMATION PORTAL
To present aggregated information, by sector or as a service, we design and develop dedicated portals.
Born as a meeting point between supply and demand of various kinds (goods, quotations, etc.), the information web portals require a specific strategy for their construction.
From companies that provide utility services, to those that provide advanced services such as banks and insurance companies, the Information web portals perform the task of providing remote and outsourced support.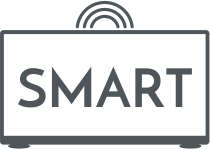 SMART TV SOLUTIONS
Your TV becomes smart thanks to the internet, which allows you to enjoy web content and other additional services.
We create ad hoc platforms, in line with the user experience requirements of the tool, which requires particular attention to the ease of use of content.
We develop integrated systems between different platforms, creating a single ecosystem for navigation from different devices.